inground pools
Vinyl Pools
Cyrstal Blue Pools handles the construction of your new vinyl liner pool from start to finish. We can work with you to sketch, design, and CAD a one-of-a-kind pools specifically fit to your needs. We custom build your pool to match the layout you want and within the area you have to work with.
Pool Design
From day one we take your input and design a pool that meets all your criteria in size, amenities, and budget.
Pool Construction
Once the design phase is completed, and you're satisfied with the plan, we'll get to work turning your pool into a reality.

Vinyl Liner Pool Construction Process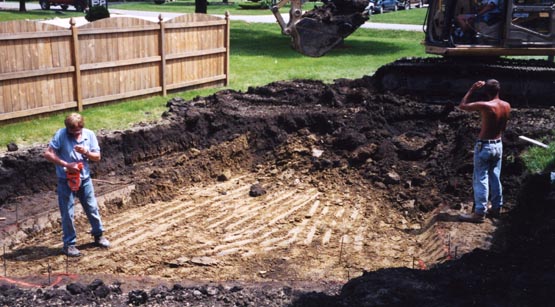 1. EXCATAVION
Excavation for a vinyl-lined pool is a job for an experienced backhoe operator. Normally the side excavation is approximately two feet beyond the finished pool perimeter to allow for assembly and a concrete footing to be installed.
2. FORMING
The second step includes assembly of the steel panels and stairs, coping receptor, skimmer and inlets as well as suction and return plumbing.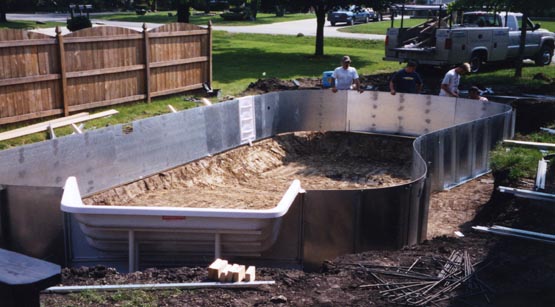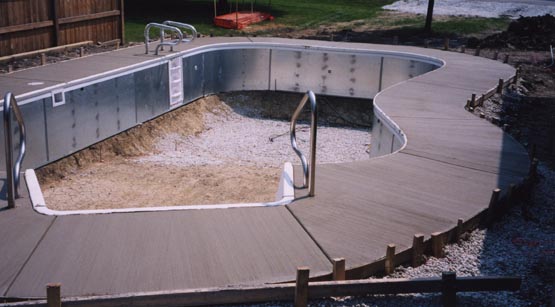 3. POURING
Most builders pour the concrete decking once all of step two is completed but in some cases and with certain water table situations, the liner will be installed before the decking is poured. The pool structure is strong enough to allow installation to proceed in either manner.
4. DECKING AND COPING
In this photo we see the liner being installed. This is where an experienced expert makes all the difference!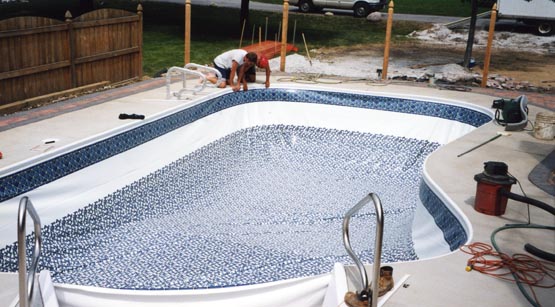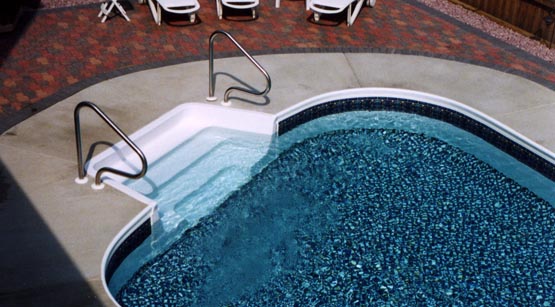 5. THE FINAL TOUCHES!
Fill it with water and enjoy all of the health, fitness and entertainment value of a spectacular poolscape in your backyard!